Go from ZERO to PRO!
If you're looking for employment, head to HAL!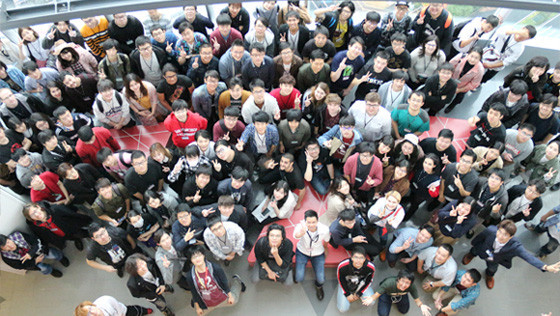 To All International Students
There are no boundaries in the desire to learn.

There are 1,240 international students from 36 countries and regions studying at HAL (Tokyo, Osaka, Nagoya) *.

HAL has a variety of support systems so that international students can have a safe and enjoyable school life.

As a school, we actively support everything from residence and daily life in Japan to employment at a Japanese company and acquisition of your visa.

At HAL we will do all we can do to help those who have a desire to learn.
* The results of 3 HAL (Tokyo, Osaka, Nagoya) school as of the end of January 2021.
Open Campus
Visits / Consultations every day, even online! (10: 00-20: 00, except Sundays and Japan public holidays, 12/26 - 1/5)
▶See list of events TOKYO OSAKA NAGOYA
・Trial enrolment TOKYO OSAKA NAGOYA
・Available every day! Online individual consultations. TOKYO OSAKA NAGOYA
Welcome to HAL
HAL opened in Osaka in 1984. Currently, it is one of the largest vocational schools in Japan, with a school building located 3 minutes on foot from each terminal station in Tokyo, Osaka, and Nagoya.
It is a school accredited by the Minister of Education, Culture, Sports, Science and Technology "vocational practical specialized course" for practical education recognized by Japan. We have created a state-of-the-art learning environment by collaborating with world-leading companies such as Nintendo and Microsoft in various ways.
At HAL, about 8,700 students are studying majors in the fields of games, CG, animation, music, car design, WEB, IT and AI. Graduates are highly rated due to the practical skills and employment guidance obtained that reflect the needs of human resources in each industry.
Additionally, we have introduced an study abroad system at the Paris campus "CREAPOLE", creating an environment for nurturing creators who will become active around the world.