From ZERO to PRO!
If you're looking for employment, head to HAL!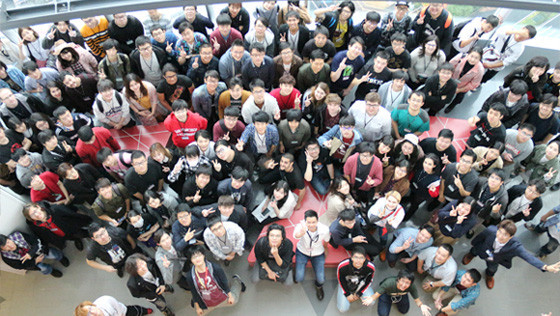 At HAL we will do all we can do to help those who have the desire to learn.
* Achievement of the 3 HAL (Tokyo, Osaka, Nagoya) schools at the end of January 2023.
Welcome to HAL
HAL was established in Osaka, 1984. Currently, being one of the largest vocational schools in Japan with the school buildings located 3 minutes by foot from each terminal station in Tokyo, Osaka, and Nagoya.

It is a school accredited by the Minister of Education, Culture, Sports, Science and Technology as a "Professional Post-secondary Course" for practical education that is recognized by Japan. We have created the state-of-the-art learning environment by collaborating with world-leading companies such as Nintendo and Microsoft in various ways.

At HAL, about 8,900 students are studying in the fields of Games, CG Images, Graphic Design, Illustration, Animation, Music, Car Design, IT, WEB, and AI. Our graduates are highly regarded for their practical skills and employment guidance that reflects the human resource needs in each industry.

Additionally, we have introduced an study abroad system at "CREAPOLE" in Paris, creating an environment for nurturing creators and engineers who will become active around the world.